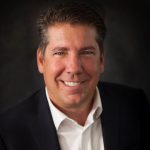 Robert Harris
Owner/Operating Principal

A native Californian who was raised in the West Valley and a Simi Valley resident since 1989, Robert Harris is the epitome of the ethical and professional real estate broker.
Robert bought his first home at the tender age of 19, and formulated the decision at that time to make real estate sales his career; and obtained his license in 1987. Robert spent the next four years working as a lender with a SF Valley mortgage group. During those years, he became very well-versed on the various financing options & programs available to the home-buying public. This experience would prove invaluable to him at every juncture in his career.
In the early 90's, Robert segued into the Title Insurance avenue of real estate by acting as a Lender's Representative for the next three years. In 1994, Robert decided to hang his license with Troop Real Estate in Simi Valley. At that time, Robert was primarily involved in the foreclosure market and established a solid business relationship with various banks. By 1997, the foreclosure market had started to slow down a bit, and Robert had moved into the Wood Ranch community with his family. Ever the high-energy & motivated individual, Robert began aggressively farming the Wood Ranch neighborhoods (primarily through door-knocking). One day, while at a Subway with a good friend, it was remarked while discussing Robert's presence in the Wood Ranch community that "you are like a Mr. Wood Ranch". This moniker caught Robert's attention as a way of branding himself within the community; he promptly had the name trademarked, and uses it extensively in all his advertising & marketing materials. Both his infectious charisma and forthright sincerity helped to solidify Robert's presence not only in Wood Ranch, but in all of Simi Valley, Moorpark, & Thousand Oaks/Westlake Village as well. During the course of Robert's career at Troop, he held the distinction of being the Top Producing Agent for nearly every year. Since the start of Robert's career in residential real estate sales, he routinely averages between 60 & 70 home transactions per year.
After being affiliated with Troop Real Estate for nearly ten years, Robert was looking for a way to expand his horizons, as well as the appropriate vehicle that would facilitate this endeavor. After doing extensive research, Robert Harris chose to align himself with the relatively young Keller Williams Company. Robert was drawn to both the corporate philosophy and company credo of God – Family – Business and honesty, integrity and professionalism that sets Keller Williams above the other nationally-recognized real estate firms. In 2003 (after much consideration and careful deliberation), Robert elected to purchase the Keller Williams franchise that was located in Westlake Village. In 2005, after realizing a great deal of success with that enterprise, Robert recognized in Simi Valley the need for a similar type of establishment. Within the past fifteen years, the Simi Valley branch of Keller Williams Realty has grown from a modest real estate brokerage firm of 10 agents to a thriving & cohesive association of over 240 top agents serving both Simi Valley & Moorpark. Keller Williams Realty Exclusive Properties brings to the Simi Valley community the philosophy, professionalism and ethics of Keller Williams combined with the vast real estate experience & high integrity of Robert Harris. Recognizing the need to maintain a dynamic and forward-thinking business philosophy, Robert has added both a Property Management and Commercial Real Estate division to his repertoire of services.
Robert lives in Wood Ranch with his wife (Donna) of 25 years and their two daughters (Maddison – 22 & McKayla – 20). In his occasional spare time, Robert enjoys spending quality moments with his family & close friends as well as a round of golf or a game of softball!