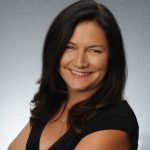 Debbie Curry
Team Leader
Born in Los Angeles and raised in Southern California, Debbie's knowledge of the various counties is impressive. Before settling down to raise a family, her experience in Risk Management, Advertising and Event Planning provided her the unique qualities of an open mind, proactive attitude and creative thinking.
Previously CEO/Team Leader of both the Keller Williams Diamond Bar and Keller Williams Brentwood Market Centers, Debbie Curry's career as a Realtor and Broker started in Pacific Palisades and expanded to the beautiful Ojai Valley, Ventura County and now in the Exclusive Properties Keller Williams office of Simi Valley. Her impressive list of accomplishments includes serving as President-Elect and Vice President for the Ojai Valley Board of Realtors in 2010, Director of Agent Services, Keller Williams Realty, West Ventura County in 2011, and serving on Marketing and Leadership boards and committees since 2005.
"I am so excited to be here at Keller Williams Exclusive Properties," said Curry. "I have been with KW for over 10 years and I am looking forward to bringing all the KW Culture, Systems and Models to the Simi Valley Market Center. With our amazing new Leadership Team we are gearing up to bring a true Red Carpet treatment to all our agents."
In her free time Debbie enjoys working with Habitat for Humanity, hiking, beach walks and traveling to any tropical location. If it's on or near the water she will be there.
Debbie's wide experience and knowledge, along with creative thinking, enables her to guide her clients smoothly through any real estate transaction.
Accomplishments
2005 Leading Edge Society, Prudential CA Realty
2006 Honor Society, Prudential CA Realty
2006 Top Sales, Prudential CA Realty, Ojai, CA
2006-2007 MLS Committee, Ojai Valley Board of Realtors
2005-2006 Marketing Committee – Ojai Valley Board of Realtors
2007 Chairperson, Marketing Committee – Ojai Valley Board of Realtors
2007 Board of Directors, Ojai Valley Board of Realtors
2007-2012 Agent Leadership Committee, Keller Williams Realty, West Ventura County
2008 Board of Directors, Ojai Valley Board of Realtors
2009 Vice President, Board of Directors, Ojai Valley Board of Realtors
2010 President Elect, Board of Directors, Ojai Valley Board of Realtors
2011 Director of Agent Services, Keller Williams Realty, West Ventura County
2012-2014 Agent Leadership Committee, Keller Williams, Brentwood
2015 CEO and Team Leader, Keller Williams Realty Diamond Bar