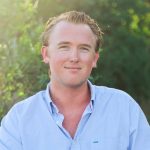 Cameron Knudsen
Agent Services Coordinator
Cameron joined our Market Center in July 2017 and has elevated our Marketing and Technology division with his skills in video and social media.
He is a recent graduate of California Lutheran University, with a degree in communications with an emphasis in T.V. and Film and a minor in Multimedia.
As the Agent Services & Tech Coordinator he brings a fresh and exciting new perspective to our agents and the way they market their businesses.